The Killers Staff
The Killers – We Kill'em – Not Control'em
Richard Bock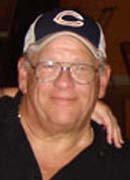 Rick is the founder of our great company and is married to Lisa who also works for the company. Together they have a daughter, son-in-law and two amazing granddaughters. When not spending time with his family he enjoys the outdoors where he goes fly fishing, golfing or traveling. Last year Rick was able to finally retire from the daily goings-on at The Killers. Since retiring, Rick has lived in Sunriver and has been enjoying being king of the BBQ, listening to old rock-n-roll music, and throwing the ball for his new Labrador, "Wilbur". Rick's passion is college and NFL football. He loves watching the Chicago Bears (Da Bears) every season. He'll also watch an occasional Cubs game to tide him over.
Matthew White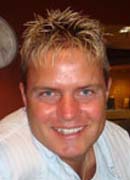 Matthew has been with The Killers since 1994 and took over managing and operations of The Killers in 2009. Hat same year Matt and Rick became partners in the business. Matt is married to Felicia and they have a daughter Kecia and a son Joseph (Sep). Kecia is a Flight attendant for Hawaiian Airlines and Joseph with his father-in-law farm about 700 acres in the Willamette Valley. The other kids are the two Yorkshire terriers (Mango & Maya). When not killing bugs, Matthew can be found spending time with all the grandkids, 4 granddaughters and 1 grandson. Other than time with the kids Matt enjoys golfing, old cars (67′ Mustang Fastback) and target shooting.
Felicia Hirata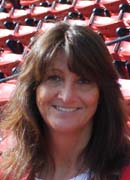 Felicia has been part of The Killers family for many years. She replaced our bookkeeper in 2009 and has done a great job implementing new protocols in our bookkeeping and human resources departments. Felicia is married to Matthew and enjoys spending as much time as she can with all the granddaughters and the newest addition a grandson. She very much enjoys being Nana to all the grandchildren. When not working Felicia likes to read, working in the yard, traveling and most of all helping lost pets find their way home. Felicia volunteers at the Willamette Humane Society every week and runs Facebook pages for lost pets in the Woodburn and surrounding areas.
Augustin Montero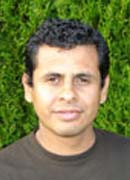 Gus and his wife have two children who he spends most of his time with. He does like to golf and play basketball. In the winter he likes to snowboard and watch movies. Augustin Montero has been with us for ten years
Paul West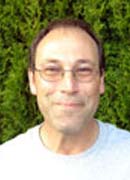 Paul has been with the Killer's for about five years and is a very hard worker. He has a Persian cat that is always up to something new. He spends a lot of time with his family and likes to fish, collect coins, and hunt for antiques.
Salvador Sierra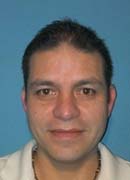 Salvador is a service tech for our Salem location but can also be found helping out at our Portland location . Salvador is married with five kids and one grandson. When Salvador's not out killing rodents and bugs he enjoys the outdoors while camping and hiking. When not at work his most important thing is just spending time with his family.
Don Chipman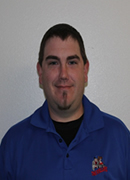 Don has joined the team to manage our Newport, OR location. Don brings a great sense of community to us as he's grown up in the area his whole life. When not at work Don enjoys spending time with his family, golfing, playing sports with his kids and shooting guns for fun.
Michelle Glines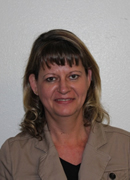 Michelle has joined our office in Newport, OR to handle the day to day duties and schedule customer services. We're happy to have her as an addition to our office. After work Michelle likes to read or walk on the beach and collect agates. Michelle is active in the community and enjoys working with the Redcross.
Victor Adame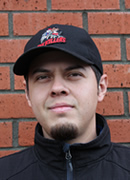 Victor joined our Portland, OR location to help support the current technicians with the large increase in customers we've had over the last few years. Victor has been a great addition and does exceptional work. When not at work Victor enjoys spending time with his wife Giany, watching movies and playing PS3.
Robert D'Angelo


Robert is our new Technical Service Director. He started his career with his family pest control business in California, the past 20 years Robert has been a pest consultant was a national distributor. Robert and his wife Laurie have two grown children, a granddaughter and soon to have another grandchild. Robert enjoys sport and for many years was involved with youth coaching. Robert also has expertise in sports field maintenance and the development of new fields and facilities. The Killers was happy to have Robert join our team as he will be a great asset to the company.
Renee MacGavin


Renée joined our Portland branch team to help support our call center. When Renée is not at work she enjoys spending time with her children, reading books, watching movies and spending as much time with friends and family as possible.
Mark Ginsberg


Mark moved from Florida to join our Newport branch this year and will help support the team in Newport. When not at work Mark enjoys reading, fishing, hiking, and spending as much time as he can with his wife and daughter.