Lasting Ant Removal for a Clean, Pest-Free Home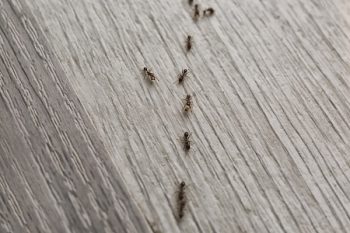 When you have an ant problem, they seem to pop up everywhere. Things like the food bowl for your pets and the garbage can under the sink become a major attraction for ants. You clean off surfaces and as soon as you turn around, they're back! Fortunately, The Killers offers lasting ant removal in Brush Prairie and surrounding areas.
The Killers ant removal technicians understand where ants live, how they feed, and where they reproduce. We do more than just remove them from your home, we eliminate them from the places they live and breed. With over three decades of staying current in products and best practices in the pest control business, we accurately identify and hunt down your ant infestation and guarantee our ant removal services!
Small Ant Removal
The Odorous House Ant is one of the most common ants in this region. The Moisture Ant is another common house invader. Many ants that are small and found in the house are called"sugar ants."
The Odorous House Ant gets its name from the smell it emits when it is squashed. They will send out a few scouts to find food and send in the others when they find it – many others! They quickly make a kitchen their feeding ground and lines of ants by the thousands will trail in and out of your home once they source food there. The more food they find, the quicker their colony grows, leading to a never-ending infestation.
When you find these ants in your home, call us for ant removal quickly, as they will get more and more aggressive in sourcing food out of your cabinets, eating their way through packaging and spoiling nearly anything edible.
Moisture Ants enter a house for the – you guessed it, moisture. They eat fungus as a source of food. They congregate and create nests that worsen moisture problems. This can lead to damage to a home's structure.
Any type of small ants are a nuisance at best, and a hazard at worst. Our ant removal products and processes are guaranteed for one year, so you know you can count on us for total ant control inside and outside your home.
Carpenter Ant Removal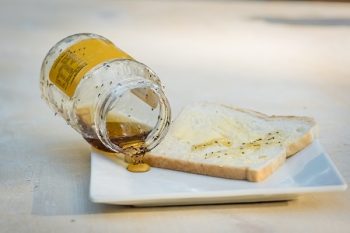 There are three different types of Carpenter Ants in Brush Prairie and the greater Northwest. They can be found in damp spaces such as the kitchen or bathroom as well as damp logs, crawl spaces, and exterior walls. Because these types of ants are mainly active at night, they are mostly unseen, making the extent of the infestation difficult to know.
The wide range of areas these ants can call home makes it trickier to locate their colony. That is why it is important to use an ant extermination service that understands ant behavior and is able to identify and locate them at their source. Our technicians have the training and expertise to handle any type of ant removal, guaranteed.
See also our services for:
Contact us today for your free inspection and get your ant removal in Brush Prairie started.
At The Killers we also offer Ant Removal services in:
Portland