Rodent Control Services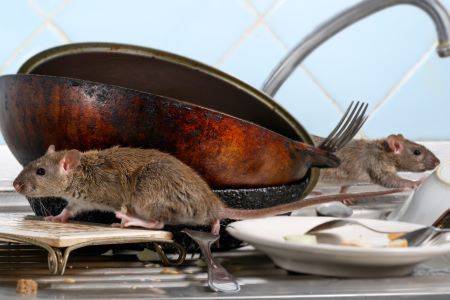 Mice and rats are on the rise in Tualatin. They are notorious for getting into hidden places. In fact, if you see one, there are possibly dozens more that you don't see. These critters contaminate stores of human and animal food, often without your knowledge, leading to sickness and disease. They crawl through trash and other highly nonhygienic spaces and then spread the bacteria they pick up onto the surface spaces of your home or office. The Killers offers the best rodent removal in Tualatin that is proven to rid your home or office of these pests for up to a year—guaranteed!
Rats and mice not only carry bacteria, but they are also often a source of allergens in many people. Their feces carry a particularly infectious form of a contaminant that can cause severe respiratory issues in many people. Because they are nocturnal and shy away from people, they often go unnoticed while their numbers multiply. In addition to spreading illness and allergens, they also create structural damage to homes and buildings as they move through walls, crawl spaces, and up through the flooring.
One of the best ways to identify a rodent infestation is to look for droppings around the refrigerator, stove, around the garbage can, and inside cabinets. You may also hear them making chewing or gnawing sounds at night. If you see a mouse or rat or the evidence they leave behind, it is important to call right away. Rodents breed fast and you want to get at them before the infestation worsens.
Lasting Rodent Removal in Tualatin
Our professional rodent removal experts know exactly where to look to identify a rodent problem. They are able to determine the size of the problem and develop a specific rodent removal plan designed for your needs. We use multiple forms of treatment to get at the heart of your rodent problem and ensure they are gone for good. This includes spraying, traps, baiting. We have a unique baiting system that is the most comprehensive way to handle rodent removal. Some of our methods include:
Installation of locking bait stations on the exterior of the home or building
Placing bait in kitchen cabinets, in bait stations if necessary
Baiting the crawl space under your building or home
Baiting the attic if evidence is found there
Our year-long guarantee includes all the necessary follow up visits as well as closing up access points where they are getting in from outside. The Killers uses a baiting system that is designed to get the mice out of the home first. They begin to dehydrate, and then leave your home or office to seek water sources from outside. This reduces the risk of rodents dying inside your home. We check the bait level 30 days, six months, and one year after placing them.
If during our rodent removal period you see or hear more rodent activity, you call us and we will come right out to adjust the treatment. You will never pay additional maintenance or service fees for this during your year-long warranty period.
We are also available when you need an exterminator in Portland, Gresham, Albany, Newport, and everywhere in between!
See also these services in Tualatin: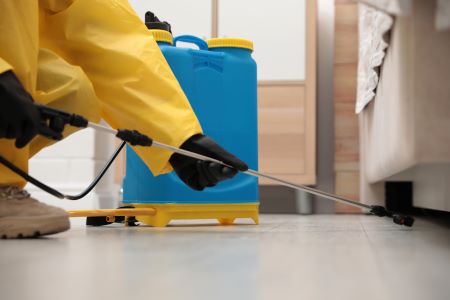 Contact us today for your total rodent removal in Tualatin and the surrounding areas.
At The Killers we also offer Pest Control services in:
Albany, Canby, Clackamas, Corvallis, Gresham, Lincoln City, McMinnville, Milwaukie, Newberg, Newport, Oregon City, Portland, Salem, Sherwood, Tualatin, Vancouver WA, West Linn, Wilsonville, Woodburn and more!