Exterminators Explain the Decline in Pest Control Dangers for Portland
We've been around long enough to remember when there were much more hazardous chemicals being used by Portland exterminators to eliminate pests.
And one chemical, in particular, was rallied against before it was outlawed by the EPA for use as an insecticide. This article is a quick story of a no-longer-used pesticide called Chlordane, what led to it being banned from an industry, and why green treatments matter.
Way back in the 1980s pest control Portland spent a good chunk of our budget trying to get Chlordane taken out of use. While it was incredibly effective as a termite control agent, it was also dangerous and came with many harmful side-effects for pets, homeowners, and residents.
At a time when it wasn't so popular to do so, we went against a product that, aside from being potentially-deadly to humans, worked great against pests.
Our efforts weren't immediately successful but that didn't mean the gears weren't in motion. A few months later Chlordane was pulled by the EPA and completely banned as an insecticide.
How Chlordane Came and Went
Chlordane was originally used as an all-around pesticide for use in agriculture, lawn care, and fumigation. When it became known that Chlordane carried a direct cancer risk to humans and also risked the health of wildlife, the EPA banned its main uses. Its utility as a termite control chemical, however, continued.
The fact that it was carcinogenic was enough for many pest control companies to stop using it altogether. The evidence was clear enough that the risks outweighed the benefits, and even if it meant using less effective chemicals – conscious companies put an end to its use when they weren't yet required to.
---
The End of Chlordane
By 1987, the use of Chlordane to control termites had all but ceased entirely. Due to the efforts of ethical pest control companies who weren't willing to put their teams or clients at risk, it slowly died out of use in the United States. By 1988, Chlordane was banned outright.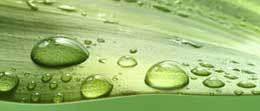 Green Pest Control
We can't speak for what all other companies were doing at the time, but we felt it was right to stop using a substance that could be harmful – if not deadly – to people. While we weren't thinking of it as "green" at the time, the move to ban Chlordane was part of an initiative to provide sustainable pest control that was also as safe as possible.
These days, most of our clients seek out companies who provide the option of using chemicals that are safe for people and pets. Our team responded by adopting virtually every method of organic or natural pest control possible while limiting the use of severe man-made chemicals that may not be as healthy.
While there are still some insecticides and chemicals that aren't safe for humans, we do everything in our control to use ones that won't cause problems. And we hope other companies might do the same.
For homes in Portland looking for easy-on-the-environment pest control, look no further than The Killers.