Why should you get a termite inspection before termite gets out of control ?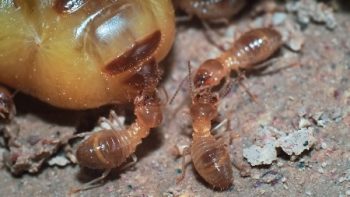 If you suspect you have a termite infestation, don't take any risks. Insurance doesn't typically cover termite damage; damage that can be quite costly. Our professional exterminators are experienced, trained and certified to detect termites. That's why homeowners, buyers, businesses, apartment complexes, and other property owners trust us. At The Killers, we can do a full termite inspection in Gresham both inside and outside your home. We are incredibly thorough and pair expertise and great customer service with cutting-edge equipment. If your Gresham property is infested with termites, we will find and eliminate them.
Where does termite damage start when termite inspection or termite control not done on time?
Termite species damage different areas of a property. The most common variety of termite encountered in the Northwest are subterranean. These pests live underground, and many homeowners do not realize they have a problem until termites take flight during mating season.
Subterranean termites target damp wood. They work their way upwards and travel through walls. That means you may encounter damage to floors, walls, and ceilings. Termite damaged areas look similar to those damaged by water. This includes buckling and swollen ceilings and floors.
Drywood termites target dry wood. Look for a crackling veneer in antiques. This is how dry wood termites typically enter the home. They aren't common in new homes, but if you do have an infestation, then any visible damage will likely occur in the finish or paint of your walls.
When should you get a termite inspection?
There are many reasons a termite pest control inspection can be useful. Some of these include:
If you identify any signs of a termite infestation or have concerns regarding termites.
Before you sell your home to make sure it won't come up during the inspection.
When buying a home to make sure you don't move in with unwelcome guests.
---
What if they come back? If after our termite treatment you find the pests again, give us a call. Our service is guaranteed for a minimum of a year, upwards to ten depending on the type and location of treatment.
What steps should you take if out of control termites are discovered?
Termites cause ongoing damage. If you don't treat your home, the colony will continue to spread. Damage will increase until you take action. As Gresham's leading termite control specialists, we can start work immediately. We tailor our methods to your termite species and property. Our technicians use the latest methods and we provide the following: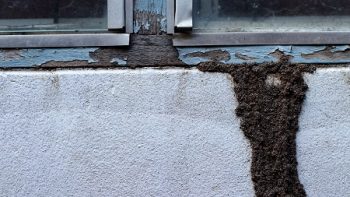 Leading termite treatment methods that destroy a colony from within.
Termite control methods trusted by the White House and other major facilities.
Active tracking and monitoring of your termite infestation.
Guaranteed termite control that you can depend on for years to come.
---
Were other pests found during your termite inspection?
---
Another control option we can provide is the Sentricon Always Active Baiting System. Termites actually prefer to go for the Always Active bait more than wood, which helps keep the colony controlled and keep your home safe for the future. Sentricon Systems are a great option when you want reliable service for all of your home's termite problems.
Don't wait. Get a termite inspection of your Gresham property now!
If you have termites at your property, waiting will make the problem worse. And if you're unsure, we can confirm whether or not they've found a way in. We can inspect your property for termites as soon as today. All it takes is a single phone call. Don't let pests get the best of you. Call or contact us now for a comprehensive termite inspection in Gresham.
The Killers also offers Termite Inspection services in: