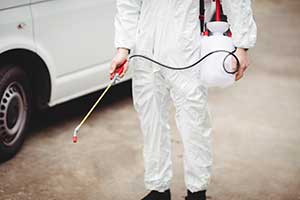 Pest Treatments
Our services include a full inspection, a year guarantee, and a unique plan that is adapted to your current situation. We will work directly with you to ensure the best methods are used.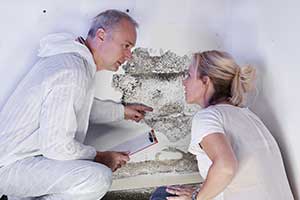 Free Pest Inspections
If you suspect any type of pest on your property, call us out and we will perform a free, complete inspection to determine what is causing the problem & how best to get rid of it.
Green Pest Control
Truths & Misconceptions:
When a company advertises "green pest control", it doesn't necessarily mean they are using eco-friendly products.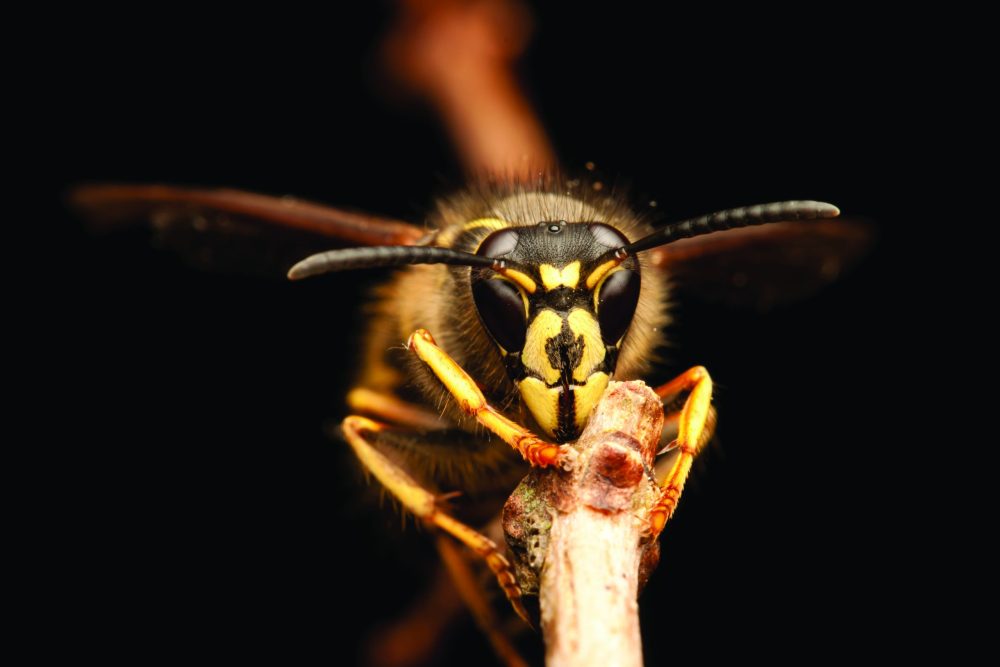 Pest Control Portland OR
Best Affordable Pest Control Service For Portland
The Killers understands each pest control customer has a unique pest problem and a specific budget. That is why The Killers Pest Control Portland offers a variety of pest control treatment plans. After our inspection, we go over our findings with you. We work with you to find the right pest control treatment plan for your specific pest control needs as well as your budget.
Our Pest Control Quality Promise
We believe in quality pest control which is why we guarantee our work. Our professional pest control technicians are courteous, clean, experienced, and knowledgeable. They are happy to answer any pest control questions you may have as well as explain information about pricing, products, and your pest control elimination plan.
Call Pest Control Portland OR Today for a Free Inspection!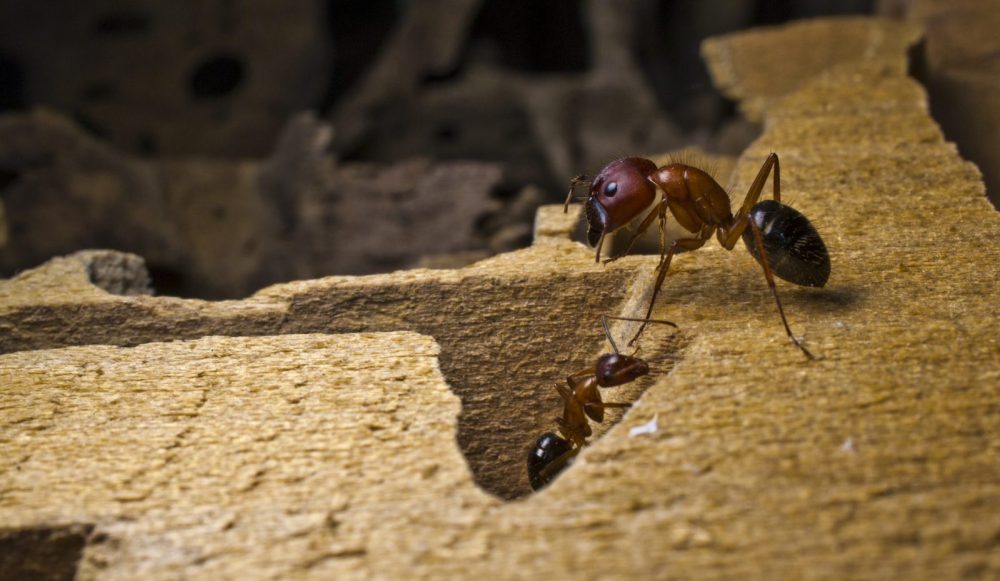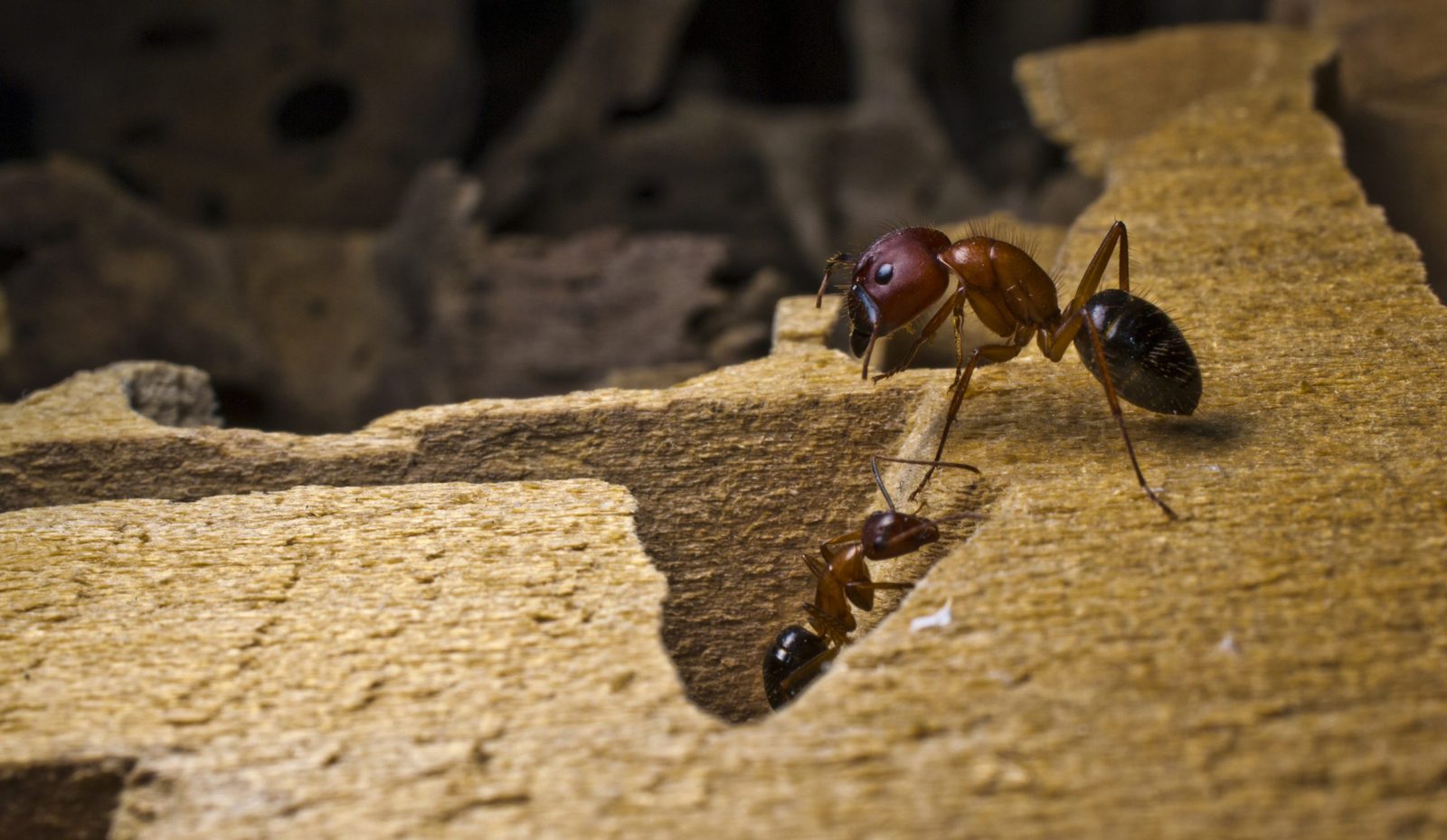 We Provide a Wide Variety of Insect Exterminator And Portland Pest Control Services, Including: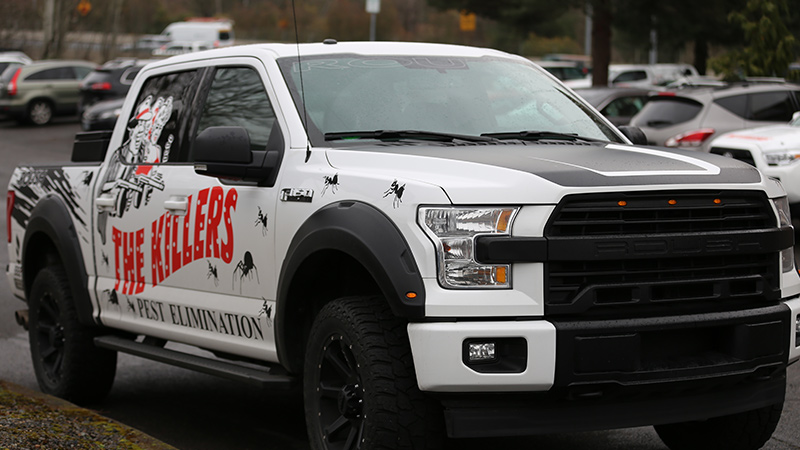 Pest Control Portland Service
Your Source for Local Pest Extermination And Insect Control Since 1982.
Affordable pest control
Local pest control company
Friendly pest extermination service
Complete pest control and management
Customized pest control plans
The Killers is the name Portland residents know they can trust to get insect control done right. When you need an exterminator to control bugs, we are the company to call. Our 33 years of experience in pest control services in the Northwest has made us experts in identifying and eliminating the exact pests infesting your home or business.
Our reputation for excellent customer service and our style of open communication has made us the go-to name for pest control.
Safe and Effective Ant Removal in Multnomah County
Responsible removal of ants and other annoying pests
Complete bee, ant, and roach control
Our friendly exterminators help keep your home healthy
Restore your office with total pest removal and pest control
Long-term solutions for rodent problems
From the initial pest inspection to the complete extermination of pests, we have the expertise to complete the job every time. However, insect and rodent control is not the only thing we care about. We care about our clients and their pets, so we use low toxicity products while keeping the environment in mind.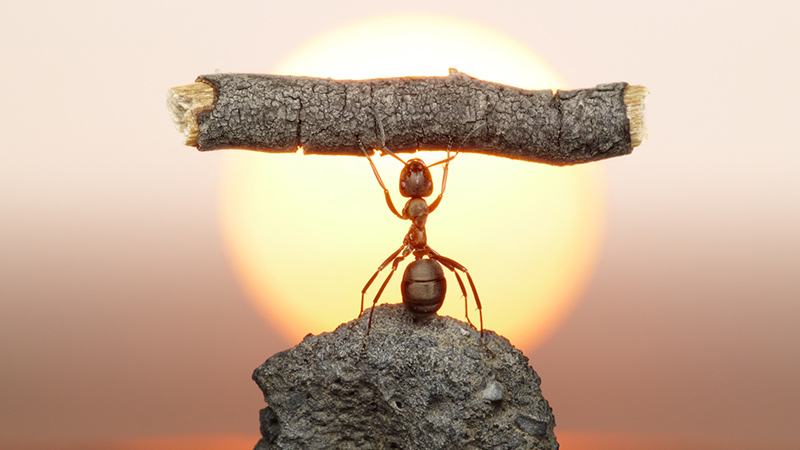 The Killers are proud supporters of the following organizations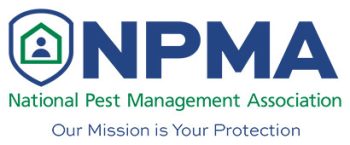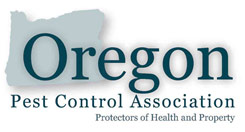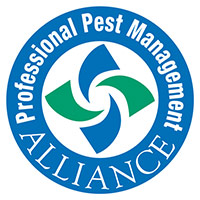 ---
The Killers Pest Control
Frequently Asked Pest Control Questions
Will one pest control treatment be enough?
The effectiveness of a single pest control treatment depends on the severity of the infestation and the type of pest being targeted. In some cases, multiple treatments or ongoing preventive measures may be necessary to ensure complete eradication and long-term control.
How can I prevent pests from returning after treatment?
To prevent pests from returning, it's important to maintain cleanliness, seal entry points, eliminate food and water sources, trim vegetation away from buildings, and follow any specific recommendations provided by the pest control professional.
Is pest control safe for gardens and plants?
In short answer, it can be. Many products are approved for gardens and plants. The label of each product specifies where and how often you can apply the product to an area. Please always follow the label because that is developed by the manufacturers and is law.
The Killers Pest Control Is Proud To Be A Locally-Owned Company In Portland, OR
The Killers Pest Control, a locally-owned company founded in 1982, is a trusted name in pest management in Portland, OR. With our commitment to quality service and customer satisfaction, we have become a go-to resource for residents and businesses alike. With Certified Sentricon Specialist® on our team, home and business owners can have peace of mind that their property is protected from termites. Conveniently located just a short distance away from popular local attractions such as the Oregon Zoo, Oaks Amusement Park, and iFLY Indoor Skydiving, The Killers Pest Control offers an excellent opportunity to address any pest concerns while enjoying nearby entertainment options. Directions to The Killers Pest Control
Stop Searching For Pest Control Near Me. Call The Killers Today!
As a locally-owned company, The Killers Pest Control takes pride in serving the Portland community. We understand the unique pest challenges that residents and businesses face in the area and tailor our services to meet specific needs. From thorough inspections to effective treatments and preventive measures, our goal is to provide long-lasting pest solutions that bring peace of mind to our customers. When it comes to pest control in Portland, The Killers Pest Control stands out as a trusted and reliable choice. With our convenient location near several Portland transit stops, including SE Park Ave MAX Station, Tigard Transit Center, and PCC Sylvania Main Stop and commitment to customer satisfaction, we offer the perfect combination of effective pest management. Local Transit Directions To The Killers Pest Control
We Are Proud To Provide Pest Control Services To Many Neighborhoods Throughout Portland, OR, Including:
97219 97239 97269 97281 97034 97035 97202 97268 97221 97222 97201 97036 97205 97079 97204 97298 97223 97206 97008 97214 97228 97208 97253 97238 97240 97242 97251 97282 97254
Check Out Some Of Our Reviews From Our Happy Customers
"We had a rodent problem in our new home due to foundation vent grates rusted out. I called our local Chamber of Commerce and they recommended this business. Tom came out the same day to inspect and then had someone come the next day to set traps and replace all of the vents. They were courteous, knowledgeable, and efficient. I highly recommend Killers Pest Control!" -Susan L.
Read More Reviews Here
"From the moment I called, they were amazing. Customer service is an 11/10. We had a HUGE yellow jacket problem, and they got an inspector out here the next day. The treatment was the day after. They made sure we got it taken care of ASAP. You can tell that they really care. The price was very affordable as well. They were just amazing. I have zero negative things to say. We will definitely be using The Killers for any of our pest control issues down the road. Highly recommend!" -Melina B.
Read More Reviews Here
"I cannot recommend The Killers more, they have been absolutely amazing through the whole process – from the first phone call to the weekly check-ins.
Randal did our initial inspection and he was very thorough, knowledgeable, and so friendly. He had me laughing the whole time!
Aaron has been the technician servicing our home and he was done a phenomenal job. He has been extremely thorough, thoughtful, and reassuring. Aaron definitely knows what he's doing, he guaranteed me he would solve our rodent problem and he's lived up to his promise. He is coming every week until we both feel confident that our problem is solved.
I am very thankful for The Killers!" -Molly F.
Read More Reviews Here
We're Proud To Offer A Wide Range Of Pest Control Services
Ant Removal
Bed Bug Removal
Bed Bug Treatment
Bee Removal
Boxelder Bug Removal
Carpet Beetle Removal
Cockroach Removal
Exterminator
Flea Removal
Flea Treatment
Free Pest Inspection
Green Pest Control
Moth Removal
Moth Treatment
Pest Control
Pest Control Service
Rodent Removal
Sentricon
Silverfish Removal
Small Ant Removal
Spider Control
Spider Removal
Termite Baiting
Termite Control
Termite Inspection
Wasp Removal
Wood Beetle Pest Removal
Wood Beetle Removal
About Portland, OR
Welcome to Portland, Oregon, a city brimming with charm, creativity, and natural beauty. Nestled between the stunning peaks of the Cascade Range and the mighty waters of the Willamette River, Portland is renowned for its lush greenery, picturesque parks, and a thriving cultural scene.
This vibrant metropolis is a haven for food lovers, boasting a dynamic culinary landscape that showcases an array of farm-to-table restaurants, artisanal food carts, and bustling farmers markets. From the delectable flavors of the iconic Voodoo Doughnut to the eclectic fusion cuisine found at local food trucks, Portland offers a gastronomic adventure for every palate.
The city is a paradise for outdoor enthusiasts as well, with its extensive network of urban trails, stunning gardens, and nearby natural wonders. Whether it's exploring the tranquil beauty of Forest Park, cycling along the scenic waterfront, or embarking on an unforgettable hike in the nearby Columbia River Gorge, Portland offers countless opportunities to reconnect with nature.
Portland also embraces a culture of individuality and self-expression, reflected in its vibrant arts and music scene. From independent galleries and theaters to renowned music venues, the city pulses with creativity, hosting a myriad of festivals, live performances, and art events throughout the year.
As you stroll through Portland's distinctive neighborhoods, such as the trendy Pearl District or the bohemian vibe of Hawthorne, you'll find a community that prides itself on sustainability and progressive values. From its extensive public transportation system to its commitment to renewable energy, Portland continually strives to be a leader in eco-conscious living.
So, whether you're seeking adventure in the great outdoors, immersing yourself in the city's eclectic culture, or simply savoring its renowned coffee and craft beer scene, Portland invites you to experience its unique blend of natural wonders, artistic flair, and friendly, laid-back atmosphere.
Directions To The Killers Pest Control
Neighborhoods
Portland Downtown
,
Southeast Portland
,
Pearl District
,
Northeast Portland
,
Boise
,
Sellwood – Moreland
,
Portsmouth
South Portland
,
Rose City Park
,
Old Town Chinatown
,
Bridgeton, Portland
,
Brooklyn, Oregon
,
St. Johns, Portland, Oregon
,
Hawthorne, Portland, Oregon
East Portland
,
Mount Tabor, Portland
,
Southwest Portland
,
Cathedral Park
,
Multnomah
,
South Waterfront
,
Eastmoreland
Ladd's Addition
,
Laurelhurst
,
Montavilla
,
Lloyd District
,
Mount Scott – Arleta
,
Parkrose
,
Cully Association Of Neighbors
Arbor Lodge
,
Goose Hollow
,
Mill Park
,
Powellhurst-Gilbert
,
Brentwood-Darlington
,
Woodland Park
,
Sullivan's Gulch
Argay Terrace
,
Portland Heights
,
Hollywood District
,
Foster-Powell
,
Hosford-Abernethy
,
Creston-Kenilworth
,
South Tabor
Central Eastside
,
Parkrose Heights
,
Northwest Industrial
,
Glenfair
,
West Portland
,
South Burlingame
,
Healy Heights
North Tabor
,
West Portland Park